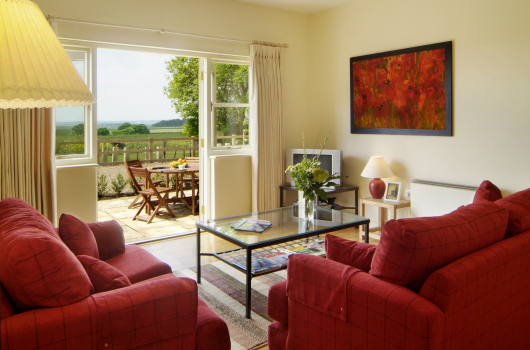 07712 154009

01832 733125

send email


Northamptonshire Holiday Cottages Information

Booking Information
Our full business terms and conditions will be provided before a booking is confirmed. The following information is provided for guidance.
The cottages are located at Wigsthorpe,
Northamptonshire. Their location is shown on our map, together with detailed directions for finding them.
The contact details for booking enquiries are shown on the left.
Weekly bookings normally run from Friday to Friday.
Short breaks for a minimum of three nights are available outwith high season.
Bookings are from 4.00 pm on the day of arrival until 10.00 on the day of departure.
Our holiday prices are fully inclusive. Full central heating, domestic hot water and electricity are all included.
Our properties are fully equipped, including bed linen, table linen, tea towels and towels (one bath towel and hand towel per person on the booking form).
A non-refundable deposit of £200 is payable at the time of booking or within seven days of making a reservation. No reservation will be treated as confirmed until the deposit has been paid.
The balance is payable in full eight weeks prior to the date of arrival. If a booking is made within eight weeks of the date of arrival, the whole cost must be paid immediately.
Guests are advised to arrange appropriate holiday cancellation insurance.
Payment can be made by cheque, payable to 'Nene Valley Cottages'. We regret that we are unable to accept payment by credit or debit card.
All properties are pet and smoke free.
Alice is fully M1 and M2 compliant. Depending upon guest requirements, the tables in both the kitchen and sitting room can be raised and rugs can be removed. Please speak to us in advance to discuss any specific requirements you may have.
We have a portable high chair and a travel cot and mattress although you will need to bring your own bedding for the cot. Please request on booking.
All units will be stocked with complimentary pasta, pasta sauce, bread, milk, butter and our own Tamworth sausages and dry cured bacon, as well as a bottle of wine so that you can make a simple meal whatever time you arrive.
All major mobile phone networks work well here.
Nene Valley Cottages
18 School Lane
Islip
Northamptonshire
NN14 3LQ
booking conditions
|
website policy
|
© Nene Valley Cottages 2006-2018
website design © Scottish Web Design